You've seen the beaches, you've dreamt of lush green mountains & water falls, charming cities, incredible wildlife, and you've foamed for Asian cuisine since you were born. Now you are ready for the real tour to Sri Lanka, to witness these attractions for real.

Blessed with the old and new, ravishing golden beaches and lush emerald green mountains, charming cities and outstanding cultural interest, wonderful ancient cities and UNESCO World Heritage Sites, aromatic spice gardens and lush colonial tea plantations, finest national parks and incredible diversity of wildlife, rich rural culture and gracious hospitality - Sri Lanka is a bustling cacophony that offers a veritable cornucopia of stimuli for the senses, creating the perfect holiday experience in your memory long after you return home.

Sri Lanka is not a big island but still big enough to pack a punch for travellers with a wide array of attractions and unlimited experiences; and is family friendly with plenty of "soft adventure" too.

Taking a private guided tour with us can be an efficient way to experience the real Sri Lanka.
With Serene Vacations as your local tour guide on this mesmerising journey, you'll do so much more than simply discover Sri Lanka - you'll fully immerse yourself in the rich heritage, extraordinary people, natural beauty and culinary feasts of this beautiful paradise island.

Sri Lanka is ready to play host to your holiday escape. Let us know when your bags are packed and ready to discover what a true paradise means to you.

We will be right here to prepare the perfect itinerary to suit your specific needs and budget!
Our TOURS of Sri Lanka are DIZZYING in their diversity.
Our packaged tours have been designed to feature a selection of attractions and experiences, but they may not meet all of your desires. At Serene Vacations we are happy to offer personalised tailor-made services that enable us to create the perfect holiday experience for you.
PLAN your OWN Sri Lankan EXPERIENCE
All our tour packages can be tailored to your specific requirements; allowing us to create the perfect holiday experience made for you.
These tours can be booked as is from our featured packaged tours, or we can make modifications by adding or removing itinerary items based on your desires.
Perhaps you may have your own "wish list," from which you may want us to create an entirely personalised tour itinerary to include attractions and experiences not covered in our Featured Tour Packages.
Either way, we can design an exceptional custom travel experience with a personalised itinerary and quote without any obligation.
Contact us with your inspiring holiday wish list, and we'll start planning your unique personalized trip based on your preferences and desires!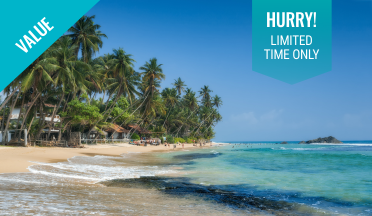 Best of Sri Lanka
Twelve days will fly by on this tour
which covers the best of Sri Lanka.
---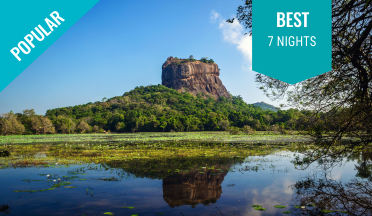 Glimpse of Sri Lanka
24 incredible attractions in one
magnificent journey!
---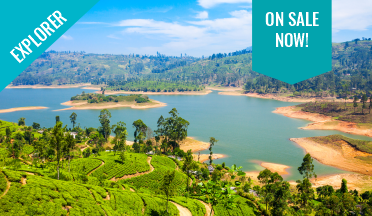 Sri Lanka - Hill Country
The hills are calling...


---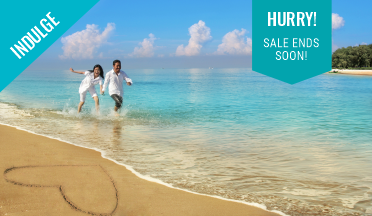 Honeymoon Retreat
The perfect Honeymoon Tour


---
SL Cultural Triangle
One of the best ways to view the cultural triangle - in a Hot Air Baloon
---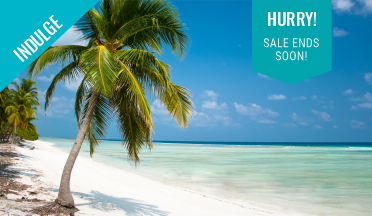 Tropical Beach Escape
Soak up the sun, sand and
enjoy the good times
---
Make the most of your TIME AWAY - after all, you have TRAVELLED ALL THIS WAY.
Plan a beach escape or fully immerse yourself in the in the rich culture, extraordinary history, natural beauty and culinary feasts, OR seek new cultural experiences just a short flight away from Sri Lanka to of some of Asia's most exciting destinations.

Our popular Add-On tour packages are designed to do just that; to be used as short breaks OR as a top-up tour addition to your existing Sri Lanka tour package. With all arrangements made for you they are the perfect way to discover more of Sri Lanka.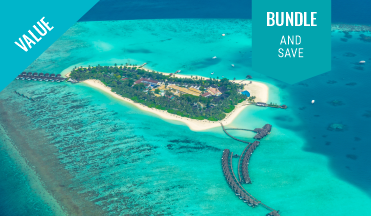 Maldives Add-On Tour
Discover a paradise hidden away in plain sight with plenty of beach island destinations to choose from.

---